July 24th, 2020 — News
April 3rd, 2020 — News
Due to the ongoing public health emergency in Ontario all previously announced alumni events are cancelled and no future plans have been made.
We will make further announcements in Spring or Summer of 2021 if this circumstance changes. Meanwhile, please stay safe and healthy.
December 11th, 2019 — News
(click on photos for enlarged views)

The new David and Mary Thomson school building opened on Tuesday December 10th by welcoming over 1,500 students and faculty to their spectacular new home located at 125 Brockley Drive, Scarborough.

A group of alumni committee members also attended the opening and received a tour of the new school led by principal Bill Papaconstantinou (above, left). School board trustee David Smith (above, right) also participated in the tour and helped welcome students and teachers to the new facility.

The new school is spectacular: 4 floors tall and encompassing a diverse array of teaching labs and classrooms. Photographed above is the combined cafeteria and auditorium assembly room, located adjacent to the main entrance.

The school entrance is oriented south and offers interesting interior perspectives and window walls at various levels that introduce plenty of natural light into the building.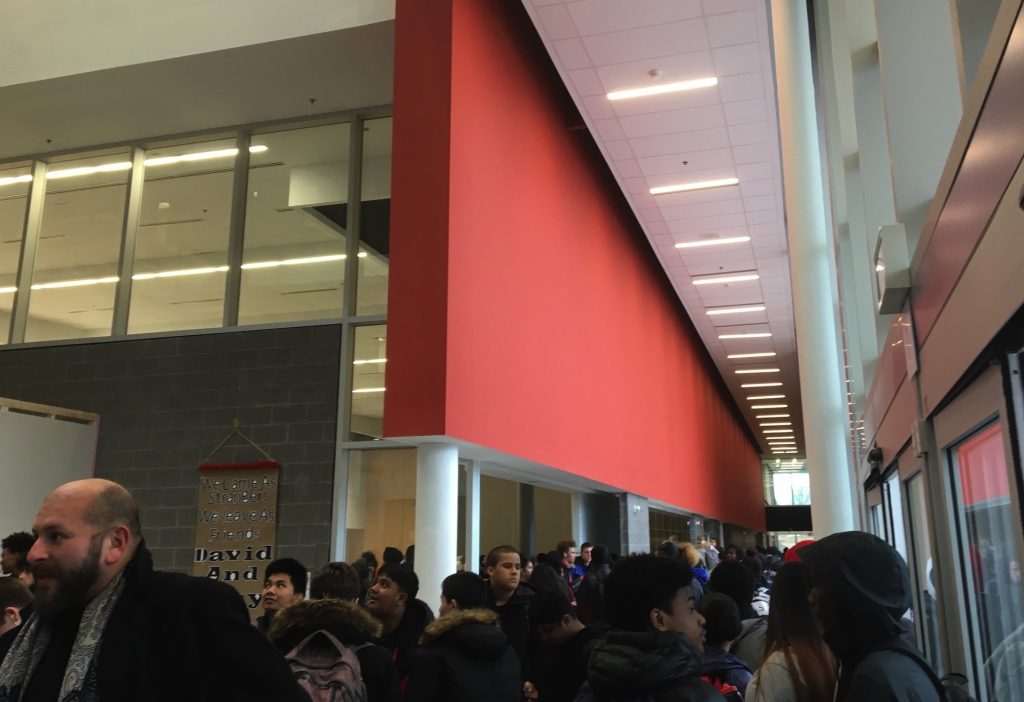 Truly the new building is visually impressive, and designed to maintain Thomson CI's tradition of teaching and learning excellence into the 21st century and beyond.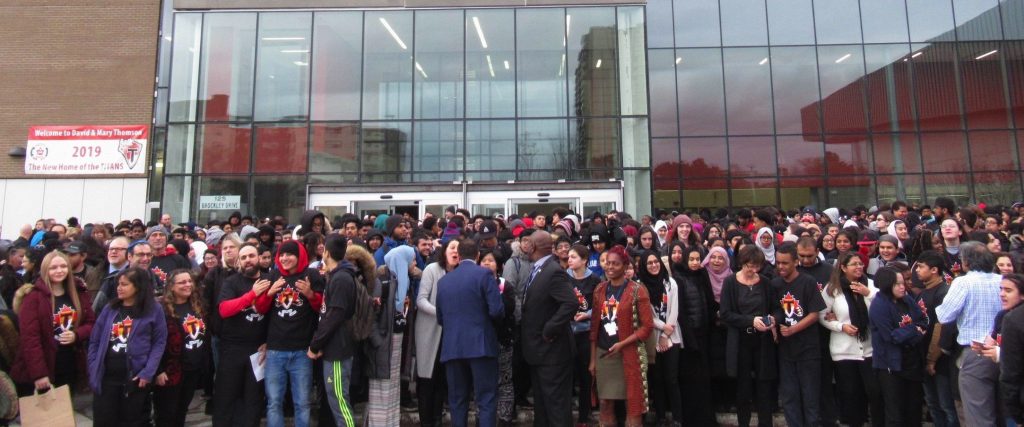 At mid-morning on opening day, December 10th, all the students and faculty assembled at the main entrance for an attempt at a group photograph (in bitterly cold weather) to commemorate the opening.

This short video, captured by a drone camera, shows the students assembled outdoors at the school entrance for a group photo on opening day. (Open this video in new YouTube window)

The old school building on Lawrence Avenue East now stands empty and abandoned. Demolition is expected to begin in the first half of the new year.